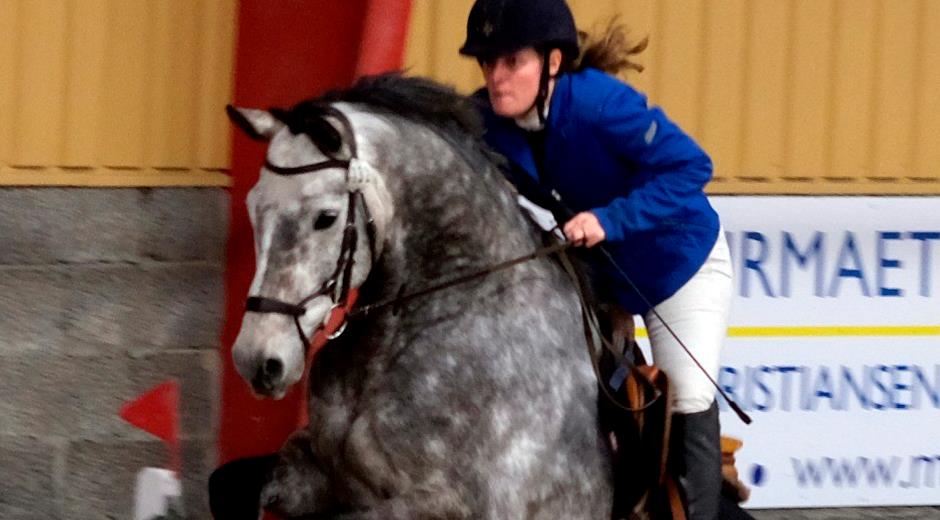 Line Enggaard Bergmann
Presentation of Egusin ambassador Line Enggaard Bergmann.
Line says:
I was born in 1985, lives in Helsinge, Denmark, together with Ali. I have three horses myself and Ali and I have one together. I have been riding my whole life; previously I competed in jumping, but in 2012 changed to eventing.
Aristocrat (MB Ambition/Blue Horse Agent/Herbsturm) is the oldest of my horses, he was born in 2010 and competes 2*. He is a warm horse with a lot of energy and is extremely "sharp on the fences". I let him take the lead and he will find a way round.
Faraday (Favorit Ask/Coronado/Corlando) is home bred after my mare Corini, born in 2012. He is an accident-prone horse; e.g. he was sewed with 56 stiches in the forehead. Therefore, he has had many breaks but competes 1* internationally.
Marco (Boliwar/Oliver/Nordyk) is my gastric ulcer prone horse; he came from Germany when he was 4 yo – rather thin. Since, he has been bothered with gastric ulcer, especially around pylorus. He was born in 2013 and competes 2*.
Casparov (Clarksville/Esteban/Alcatraz) is the horse I own together with Ali. He was born in 2019 and therefore he only goes out in the fields.
I train dressage with Helena Källblad, showjumping with Ulrich Gaarslev and Cross Country with Anna Hassö.

Read here how Line keeps Marco happy and comfortable:
Article by Line Enggaard Bergmann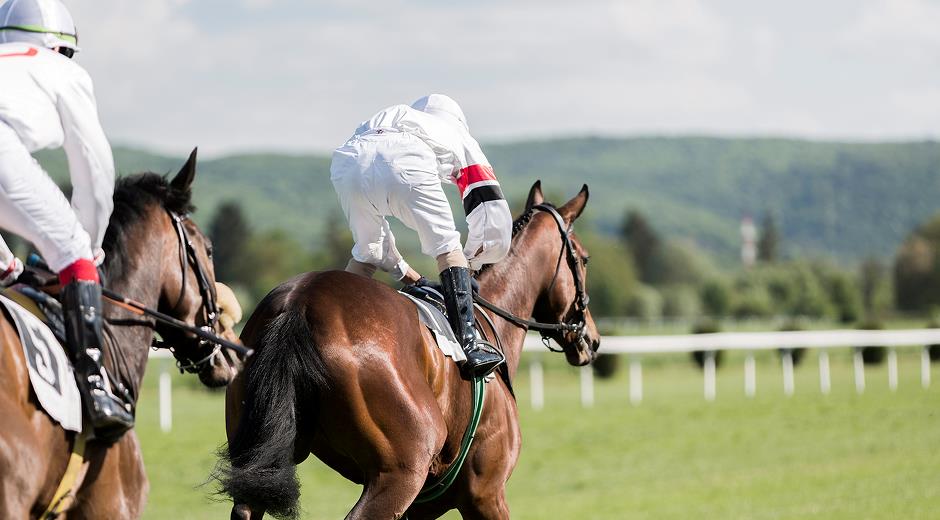 "Wow, visible effect after using Egusin!"
We have seven warmbloods that have all been scoped and diagnosed with problems in the stomach, some of them quite severe.
All of them were treated with medicine for quite some time, without significant improvement. Our vet mentioned that she had other clients that had luck with Egusin. We started all seven horses on Egusin SLH, then on Egusin 250. Wow, what a difference! All seven horses were visibly more comfortable and happy, and the cost of Egusin is less than that of the medicine.
We tried to stop using Egusin on a couple of the horses. Within a week or so, those horses started showing symptoms. We put them back on Egusin and the symptoms disappeared. What a fantastic product!
Margi, Egusin ambassador
Santa Rosa in California
---
"I was pleased with the cure with Egusin SLH and Egusin 250."

"My experience with Egusin SLH is really good."

"My colt has been given Egusin SLH for 1 . months with really good effect."
"With Egusin SLH he changed his behaviour in just a few days."
"He loves being ridden again after an Egusin SLH cure."

"We can vouch for the effect of Egusin 250"
"Now he eats up again."
"After a cure with Egusin SLH, and now using Egusin 250 the horse is really well."
"Egusin is worth trying!"
"I can now say that I have a healthy and happy horse."
"The symptoms disappeared"