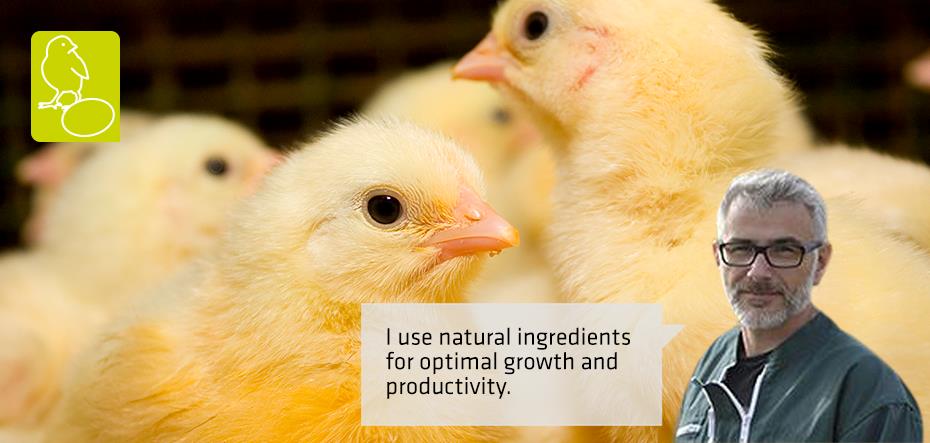 InflaMove® – natural ingredients give optimal growth and productivity
A cost-effective natural performance enhancer for pigs, poultry and calves.
What is InflaMove®?
InflaMove is our newest performance enhancing product. InflaMove is a broad-spectrum premix, consisting of selected natural botanical ingredients from herbs, seeds and fruit for the support of a beneficial gut function and productivity.

Benefits and effects
Increased nutrient utilization
Beneficial gut function
Reduced mortality rate
Reduces inflammatory stress
InflaMove® Nomination!
Feria de Zaragoza reveals:
"Congratulations: Your product InflaMove™ has been named TECHNICAL IMPROVEMENT."
A cost-effective natural performance enhancer for animals, InflaMove™, is a premix with selected botanical ingredients for supporting healthy gut function. It is a concentrated broad-spectrum natural performance enhancer for inclusion in feed for animals.
Varies according to animal species.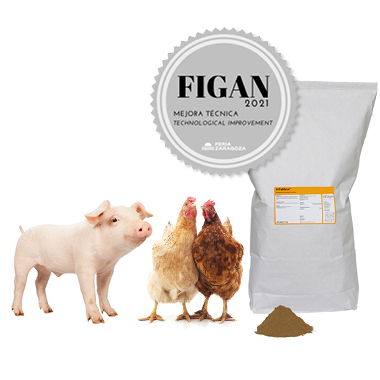 ---

Mode of action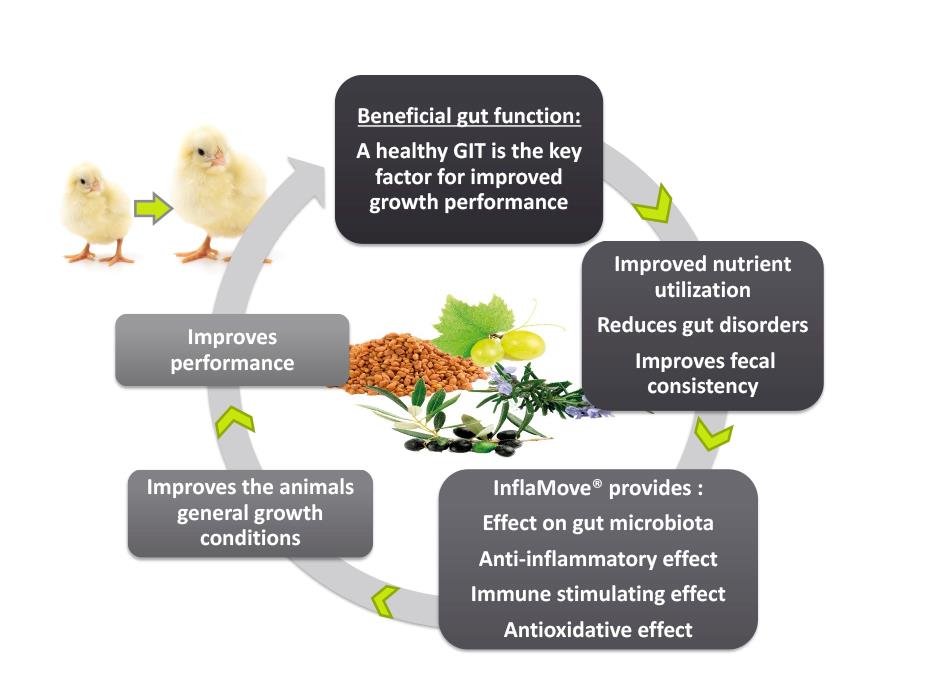 Significant trial results
We have developed and tested a new natural performance enhancing product – InflaMove – in feed for broilers and piglets.
InflaMove is a concentrated natural product with selected botanical ingredients from herbs, seeds and fruit which in a trial with broilers with a dosage of 300 g per ton of feed shows significantly improved growth conditions and productivity. Another effect is a beneficial change in gut bacteria.
A university trial in Germany with broilers shows a 15% higher feed intake in young broilers first week (see below figure) compared to control. During the 35 days trial period, the growth is improved with 6% and the feed intake with 4%. Furthermore, data shows 8% higher breast meat yield in broilers fed with InflaMove.
Effect of InflaMove® in feed to broilers
| Results per broiler. Day 1-7 (start feeed) | Control | InflaMove® 300 ppm |
| --- | --- | --- |
| Start weight, g day 1 | 38.9 | 39.0 |
| Average weight day 7, g | 124.7 | 137.9** |
| Average growth day 1-7, g | 85.8 | 98.9** |
| – Index, growth 7 days | 100 | 115.3 |
| Feed intake, g in 7 days | 97.6 | 112.2** |
| – Index, feed intake | 100 | 115 |
| FCR kg feed/kg growth | 1.14 | 1.14 |

Do not hesitate to contact us for more information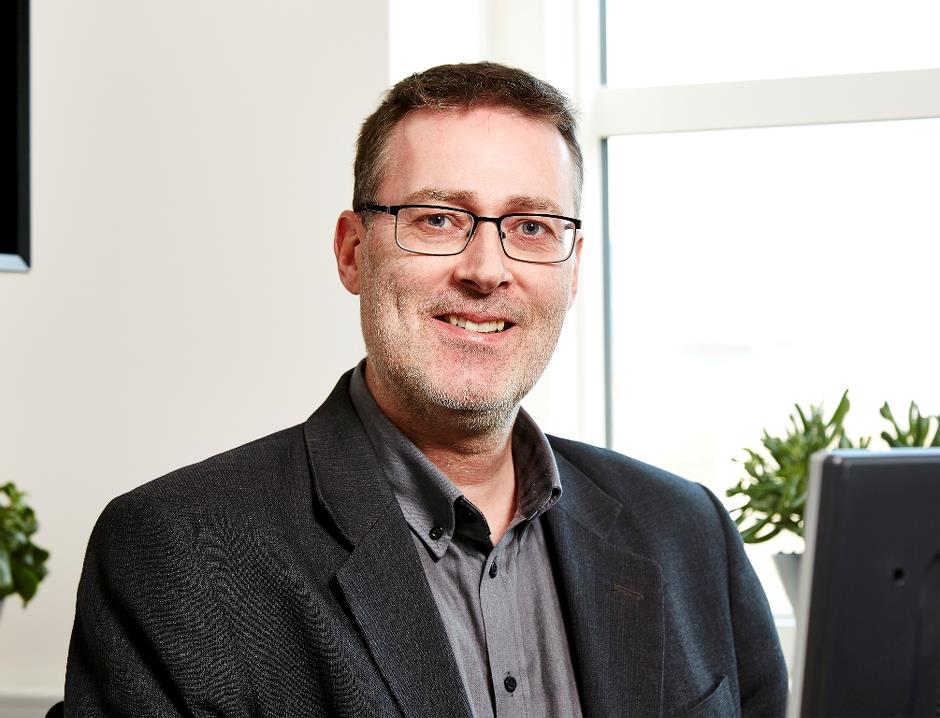 Jesper Møller Nielsen
Head of Sales Feed Solutions

Direct +45 7674 1220
Mobile +45 4018 3055
jmn@r2agro.com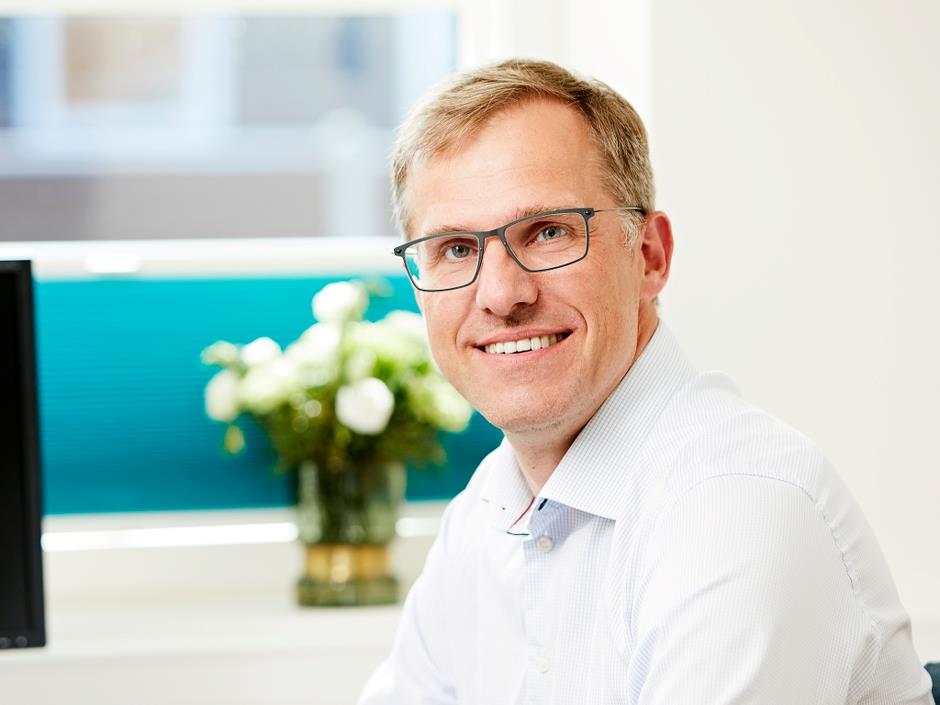 Ebbe Astrup Søndergaard
Export manager

Direct +45 7674 1213
Mobile +45 9339 1272
es@r2agro.com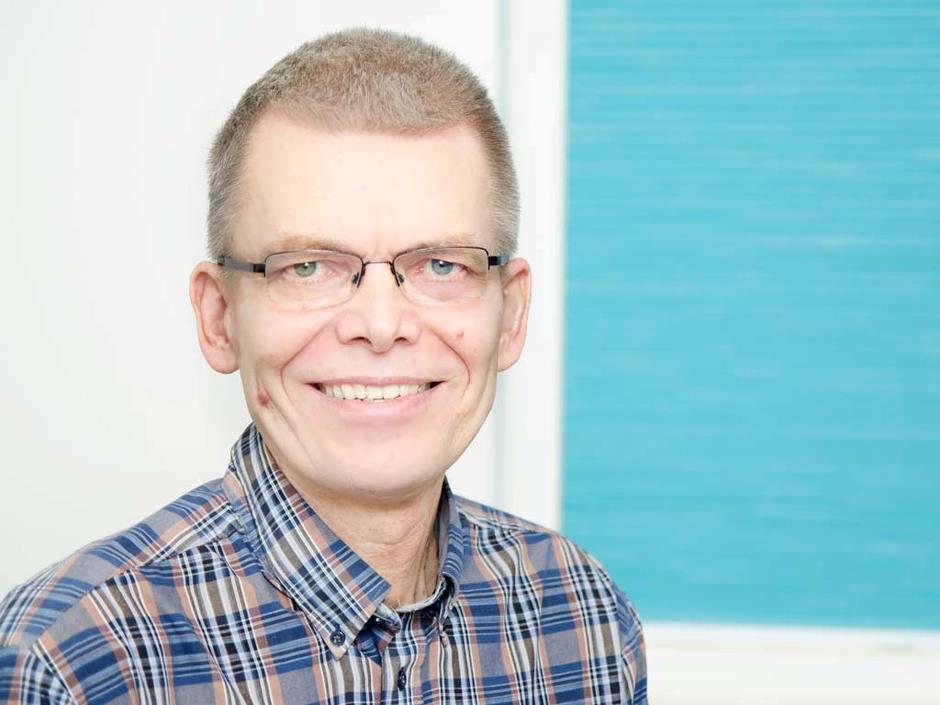 Karsten C. Kjeldsen
Development

Direct +45 7674 1235
Mobile +45 2828 2488
kck@r2agro.com